5 Reasons Why Purest Nest Tastes Better Than Others
Premium Ready-to-drink Bird's Nest that's Cooked & Bottled in Singapore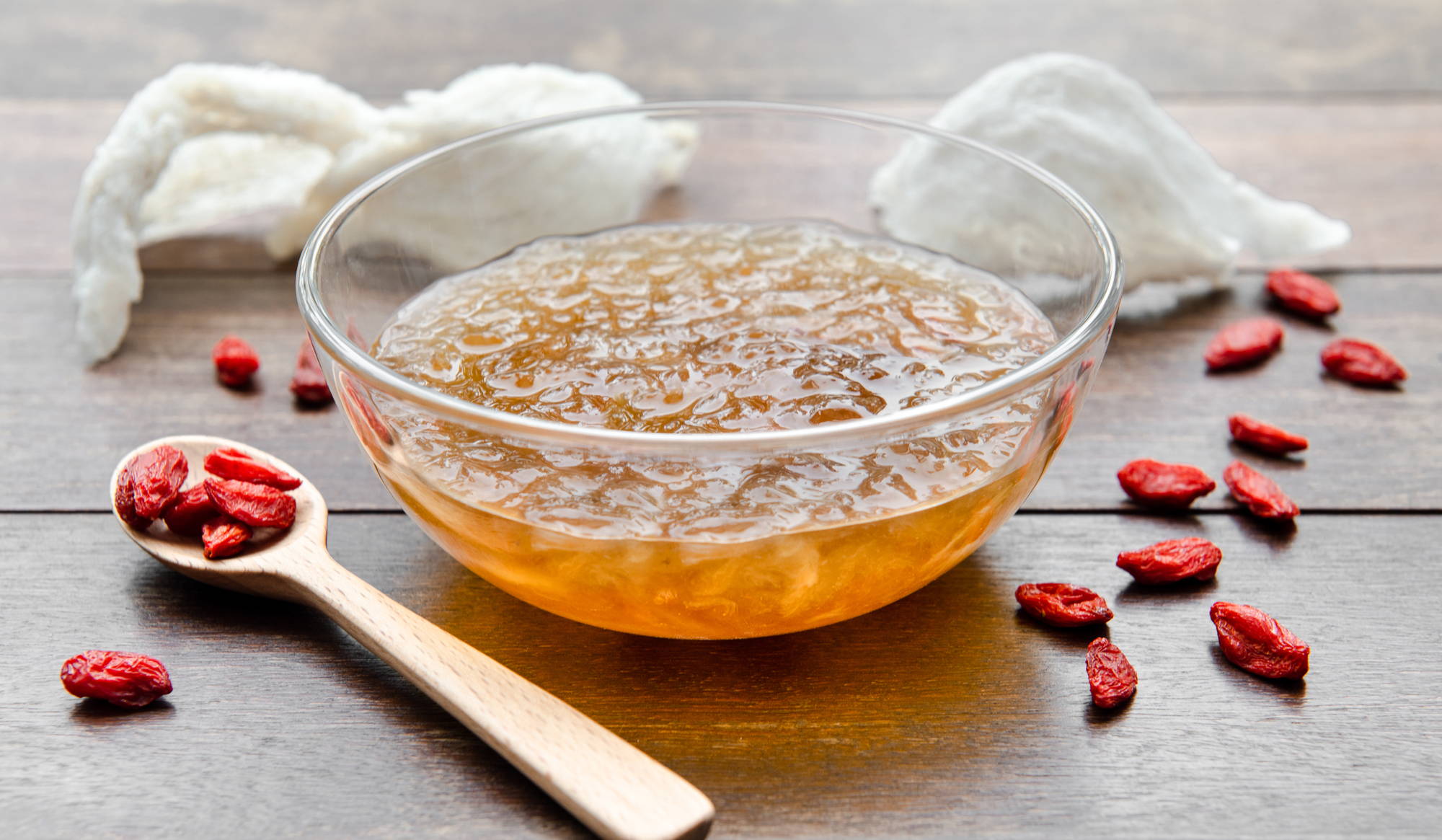 1. Recipe passed down for generations
A recipe passed down for generations, our signature Pandan & Wolfberry flavour is one not widely offered by other bird's nest brands due to the difficulties with getting the cooking process just right. Natural fragrant pandan leaves and wolfberries are double boiled separately before being added to the bird's nest in a labour-intensive process.  
Our research and development team tweaked the formula countless times and taste tested it across dozens of people before finalizing our now signature Pandan & Wolfberry flavour.
2. Premium Ingredients
At Purest Nest, our focus is on simplicity.
Using only a few ingredients in each flavour, but making sure each ingredient is sourced from reputable suppliers who provide only the freshest and highest quality produce. We maintain a great relationship with our bird's nest suppliers from the best farms in South East Asia to provide us the choice pick of the right type of bird's nest we require for our cooking process.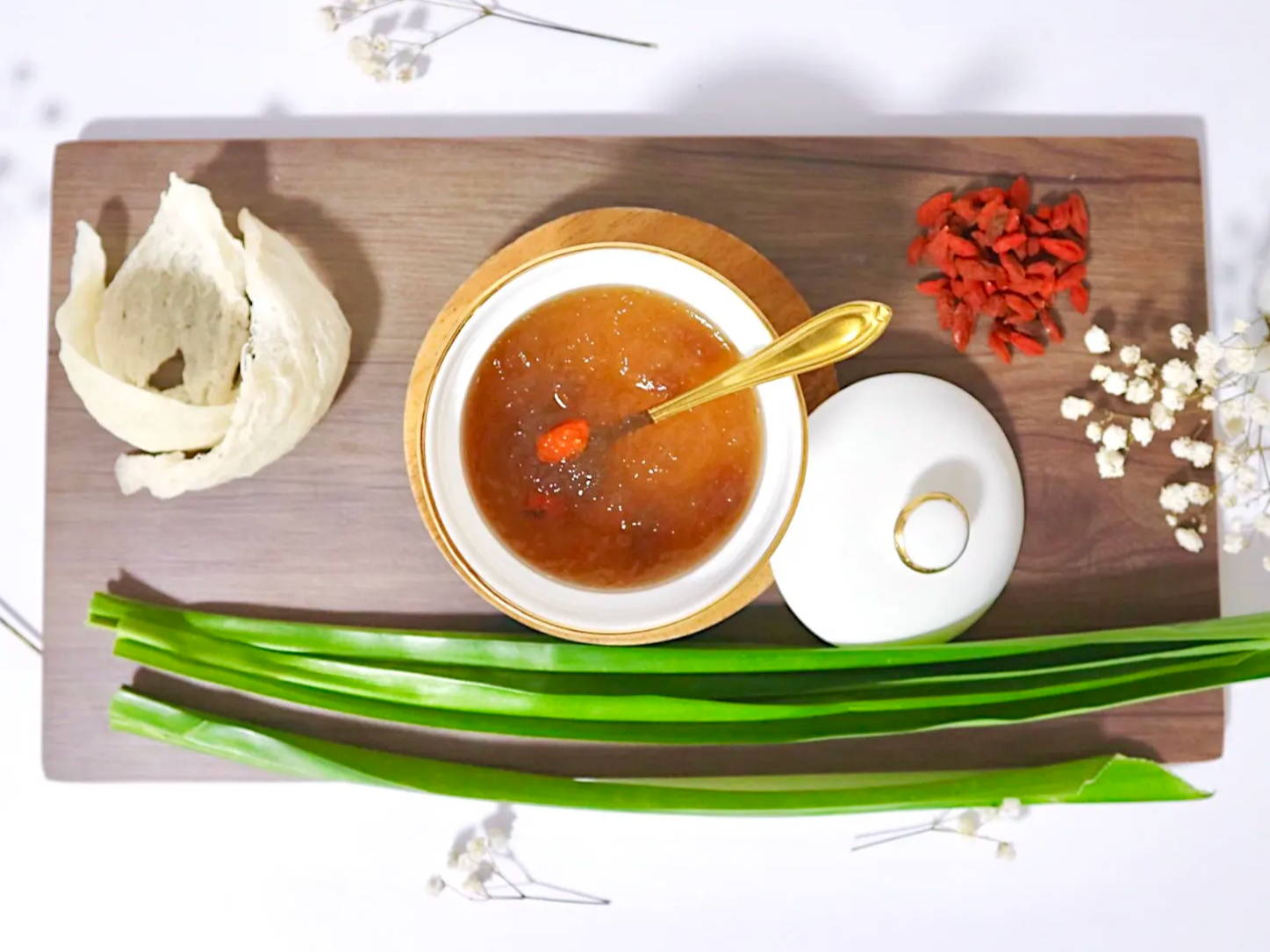 3. Small batch production
Unlike other brands who produce in huge batches in order to minimize cost, at Purest Nest we employ a small batch production strategy to ensure more consistency and quality control in each batch. In addition, with a smaller batch, our customers can rest easy knowing that each bottle is the freshest it can be, unlike other brands whose bird's nest can be sitting on the shelf for months.
4. Traditional hand cleaned
We hand clean our bird's nest in the traditional way, and each nest is passed through a strict control process before reaching our kitchen right here in Singapore.
5. Modern cooking process in Singapore
Unlike many other brands who may cook their bird's nest in foreign countries before shipping it to Singapore, Purest Nest utilises a cooking facility in Singapore which adheres to strict ISO22000:2005 and HACCP standards.
The higher cost of producing in Singapore gives us peace of mind that our recipes are followed strictly, ensuring consistency in the superior taste of our product.
Purest Nest is a must-try bird's nest option for busy women
Unlike one dimensional, rock sugar based bird's nests drinks (that are just too sweet), we maintain a fragrant and pleasantly sweet soup that is delicious whether warm or chilled.
You get a concentrated,dense and smooth serving of bird's nest with every spoon because we use 9g dry weight of premium bird's nest in each 180ml bottle.
Our 3 Signature Recipes in ready-to-drink bottles make it easy to have your daily serving before leaving for work, or just before bed.
Listen To What They Had To Say

Great taste, awesome quality ;)
"Loved the texture and the quality. Truly value for money and I am looking forward to enjoying its health benefits too!" - Daphne H.

"For me, Im so glad with this bird nest. Not only looks nice but also tastes good and the package is so lovely. Thanks so much!" - Andrea G.

"Yummy, I like it, will order again" - Rachel L.
Bird's Nest with Wolfberries & Pandan
Our flagship recipe boiled to perfection with the goodness of Chinese Wolfberries and finished with the natural fragrance of Pandan leaves.
Bird's Nest with American Ginseng & Honey Rock Sugar
A traditional recipe boiled to perfection with the goodness of American Ginseng and finished with the natural sweetness of Honey Rock Sugar.
Our Flexible Subscriptions Save you 7%, and even more time.

(no discount code needed)


1. Choose your favorite flavor
Ginseng & Honey Rock Sugar

Tell us how often you want to receive deliveries. W
eekly, fortnightly or monthly.

3. No long term commitments
You are in control. Pause or cancel with a few clicks anytime you have surplus of Purest Nest.
Log in to your account to make changes.

4. Fuss-free delivery to you
Our goal is to make sure you always have Purest Nest ready when you want it !
Watch Trialsaurus Try Purest Nest on their Youtube channel  
Try Our Single Bottles For Yourself

Bringing the goodness of bird's nests to the world.
By focusing on quality, we source only from the best farms in Southeast Asia where our nests are ethically harvested and hand-cleaned the traditional way before being thoroughly inspected, boiled and cooked to fragrant perfection with natural ingredients in our kitchen here in Singapore.
This ensures our nests retain all its natural goodness when delivered to you.

We believe in being transparent with all our processes and dry nest quantities in each bottle

We use only 100% natural ingredients in our recipes such as Pandan leaves and American Ginseng.

Delivered direct from our kitchen to your doorstep, bypassing middlemen and retail, so we pass on all the cost savings to you.

From the nests of Southeast Asian Swiftlets, our premium bird's nests are sourced sustainably and are of the highest quality.
Do I have to pay for shipping?
We offer free shipping to all our customers in Singapore. Our products are couriered directly to your doorstep. For our International customers, we charge a subsidized shipping rate.
Where is the bird's nest shipped from?
Right here from our office in Singapore located at #02-2000. 3011 Bedok Industrial Park E, (S)489977
How long will shipping take?
Delivery will take between 3-5 working days and handled by our logistics partner Qxpress.
What if no one is at home to take delivery?
Our dispatch service will also be in touch with you to arrange delivery times at your convenience.
How do I track my shipment?
All packages are registered and tracking will be available via a code.