DELIVERS IN 1-3 WORKING DAYS
Premium Marine Collagen
We use 5500mg premium grade Japan Nitta-gelatin patented collagen peptides in our formulations, hydrolyzed in liquid form for easy absorption.
Vitamin C
Formulated with 250mg of Vitamin C which is high in antioxidants and a core ingredient that promotes collagen synthesis.
Bilberry
Formulated with 100mg of Bilberry that is rich in antioxidants as well as 25% anthocyanidins to prevent or slow damage to cells caused by free radicals.
Mixed Berries
We blend in cherries, cranberries, strawberries, raspberries and blackcurrants into a concentrated burst of goodness.
Collagen glow berries is designed to complement your skincare routine and rejuvenate the skin from within. Made for the convenience of modern women concerned with ageing skin, it is the ideal supplement to stay healthy and beautiful for as long as possible.
Our exclusive patented technology uses enzymatic hydrolyzation to ensure extraction of the purest and highest grade of nano collagen peptide. Addition of 250mg Vitamin C guards against damage from free radicals while increasing bio-availabilty, rate of absorption and assimilation into the body for maximum results.
Purest Nest Collagen Glow Berries uses only Japan patent collagen peptides (PO.OG).
Purest Nest Collagen Glow Berries has a natural fruity taste of mixed berries (cherry, cranberry, strawberry, raspberry, black currant).
Purest Nest Collagen Glow Berries is free of artificial coloring and preservatives.
Who Should Take Collagen Glow Berries
Suitable For:
Beauty care

Age 30 and above

Constant exposure to UV rays

Staying up late

Work on shift

Coffee drinkers

Alcoholic beverages drinker

Active and passive cigarette smoking

Spend long hours in air-conditioned environment
Collagen is the matrix foundation of our entire body forming connective tissue in our skin, bones and muscles. Collagen peptides are easily absorbed and work its magic to slow down collagen loss starting in our 20s due to ageing, sun exposure, cigarette smoke and pollution.
trigger more natural collagen production

repair areas in the body that need it the most

support healthy skin, hair and nails

support strong bones and joints

improve skin elasticity, fill in fine lines and large pores
Serving:
30g per sachet

30 sachets in each box
Consumption Directions:
First time users: 1 sachet a day for a consecutive period of 7 days

For maintenance: 1 sachet every 2 days

Best to consume before bed or before breakfast

Store in a cool and dry place  
Ingredients:
Hydrolyzed Fish Collagen Peptides 5500mg

Vitamin C 250mg

Bilberry (25% anthocyanidins) 100mg

Glutathione (18%) 50mg

Mixed Berries Concentrate Juice (Cherry, Cranberry, Strawberry, Raspberry, Blackcurrant)

Apple Concentrate Juice

Flavouring Substance

Dietary Fiber

Citric Acid

Sodium Citrate

Fructose

Gum Arabic

Sucralose

Malic Acid

Xanthum Gum

Pure Water
Quality Assurance
No Artificial Colorings or Preservatives
Disclaimer:
The content of this website is provided for general information purposes only and is not intended as, nor should it be considered a substitute for professional medical advice.

Refrain from using the information on this website for diagnosing or treating any medical or health condition.

For pregnancy, breastfeeding and medications please consult your physician for medical advice.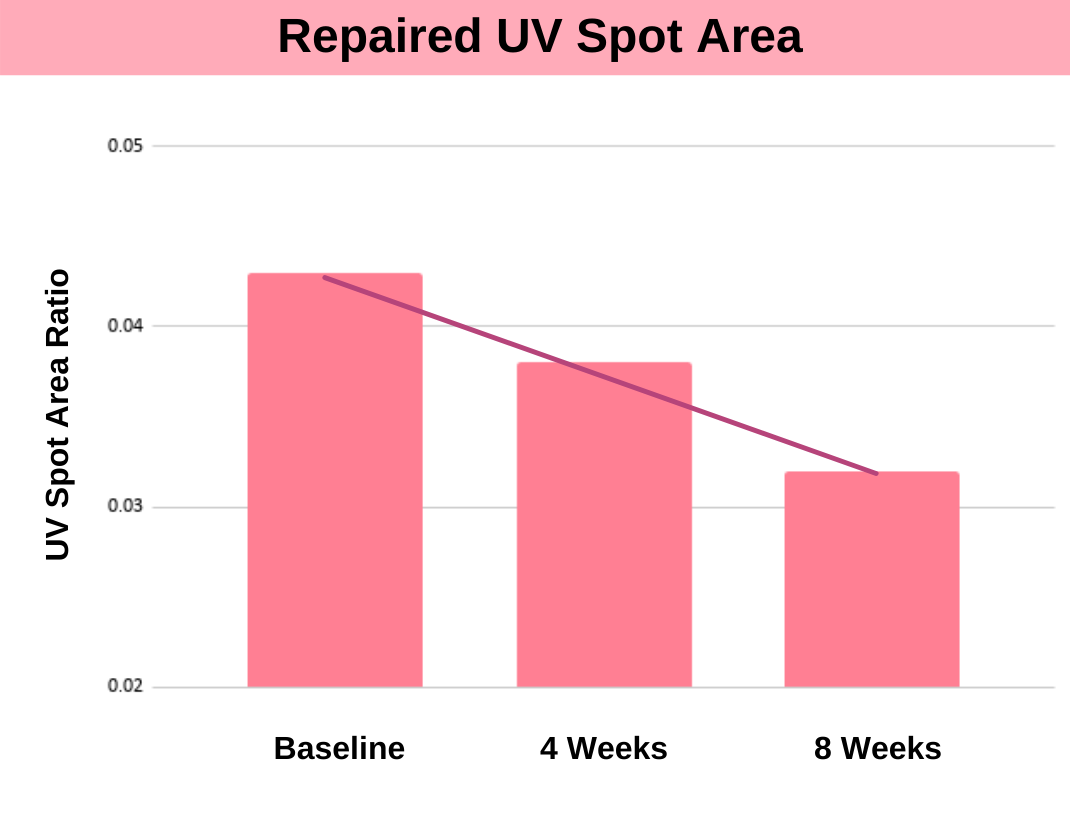 Test showed that collagen peptides decreased size of hidden spots created by the harmful damage of UV rays and led to a clearer complexion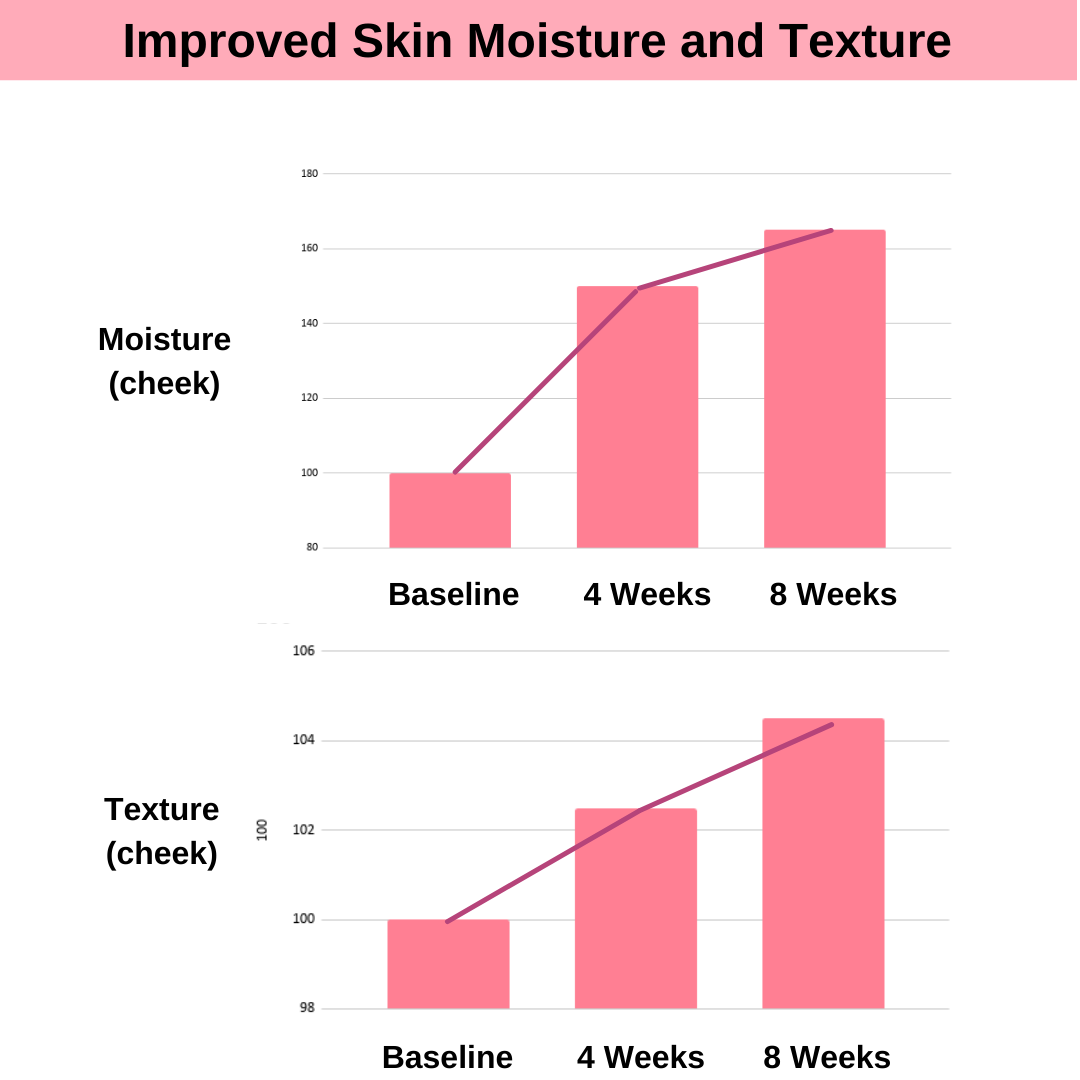 Test found that collagen peptides improved skin structure which leads to improved skin moisture and texture.
Read our collagen research here
Customer Reviews
04/12/2021
Vicky C.

Singapore
I recommend this product
Collagen Glow Berries x 30 Sachets
Not too sweet and very convenient! Love it!
04/07/2021
Anonymous

Singapore
I recommend this product
Collagen Glow Berries x 30 Sachets
Love how convenient it is to drink. I'll keep a sachet in my bag everyday!
04/05/2021
Anonymous

Singapore
I recommend this product
Collagen Glow Berries x 30 Sachets
Its not so sweet and its enjoyable to drink