The Best Gift For Mother's Day
Best gift for Mom ?
Your time.
Second best gift ?
Purest Nest's Mother's Day Exclusive Bird's Nest.
During this time, when we are being told to keep our distance, what better way to show Mom you care, than pampering her with a bottle of "edible liquid gold".
Premium Grade Golden Cave Bird's Nest, which is naturally gold in colour - is the perfect show of sincerity.
Cave nests are much rarer than regular bird's nest, and are much harder to harvest due to their location on hard to access crevices in pitch black caves. As a result, Golden cave bird's nest is more valued; not just because they are more difficult to find and retrieve, but also because they are packed full of minerals and nutrients absorbed from the limestone walls which the nests cling on to, giving them both a rich golden hue and enhanced health benefits over regular bird's nests.
For everything she's done, she deserves a gift that's fit for an Empress.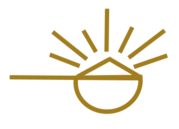 "Almost like drinking liquid gold"
Cave bird's nests have an amazing natural gold color from the minerals that have been transferred from the rocks on the walls of limestone caves where they are harvested.  
Superfood of the Empresses
An indulgence of Chinese Empresses of old, bird's nest a.k.a "Caviar of the East" is widely considered to be a prized superfood and consumed for a multitude of benefits including beauty reasons.
Premium golden grade cave bird's nest is brewed with only rock sugar in order to enhance the natural taste of this premium bird's nest selection.

In Traditional Chinese Medicine, Bird's Nest is commonly used to clear phlegm and ease chronic dry coughs (or even asthma).

We commit to bring only products that are free of artificial flavouring, colouring, preservatives, synthetic stabilisers and chemical processing.
Suitable For:
All ages
Beauty care
Pregnant women
New mothers in post-natal recovery
Patients in recovery of illness or injury
Children (above 1 year old)
Seniors

Select the delivery option "10 May Mother's Day" upon checkout.
*Delivery charges apply*  
Purest Nest Signature Flavours Collection
Bird's Nest with Wolfberries & Pandan
Our flagship recipe boiled to perfection with the goodness of Chinese Wolfberries and finished with the natural fragrance of Pandan leaves.
Bird's Nest with American Ginseng & Honey Rock Sugar
A traditional recipe boiled to perfection with the goodness of American Ginseng and finished with the natural sweetness of Honey Rock Sugar.
Frequently Asked Questions
1.What is the quantity in each bottle?
Each bottle is 180g and made from 6g of Premium Dry Golden Cave Bird's Nest.
180g bottle size
5 servings per bottle
36g per serving or 3 tablespoons
6g Premium Dry Golden Cave Bird's Nest in the Mother's Day Exclusive recipe
9g Premium Dry Bird's Nest in all other signature flavours
2.What's the difference between cave nest and house bird's nest?
Golden Cave Bird's Nest
Harvested from crevices in pitch black caves
Rich shade of golden brown due to oxidation of minerals transferred from the walls of limestone caves
Priced higher due to its rarity and difficulty to harvest
Increased health benefits over regular bird's nest
Regular Bird's Nest
Harvested from man made swallow houses
White in color
Has glycoprotein and growth factors that can aid in recovery and boost a weak immune system
Rich in epidermal growth factor (EGF) that is responsible for skin and tissue repair that maintains your smooth and radiant complexion.
3.How long will shipping take?
If you have selected the "10 May Mothers Day" delivery option upon checkout, your order will arrive on Mother's Day itself.
Otherwise, delivery of the Mother's Day Exclusive Golden Grade Cave Bird's Nest with Rock Sugar will arrive in the later half of the week of 4th May.
Delivery of all other Signature Flavours take between 1 to 3 working days and handled by our logistics partner Qxpress.
4.Do I have to pay for shipping?
We offer free shipping to all our customers in Singapore. Our products are couriered directly to your doorstep.
Concierge service delivery at a specific timeslot is charged a flat fee of SGD$3.00
Delivery timeslots are: 9am-12pm, 12pm-3pm, 3pm-6pm and 6pm-10pm.
Due to the high demand of deliveries on Mother's Day, there is a $10 fee for actual day delivery.  
5.Where is the bird's nest shipped from?
Right here from our office in Singapore located at #02-2000. 3011 Bedok Industrial Park E, (S)489977
6.How do i track my order?
All packages are registered and tracking will be available via a code.
7.What if no one is home to take delivery?
Our dispatch service will also be in touch with you to arrange delivery times at your convenience.
8.How do I know if my order went through successfully?
Once we have processed your payment, we will send an order confirmation to the email address you provided when placing your order.
9.Who do I contact for assistance?