CELEBRATE & APPRECIATE YOUR DAD WITH
Dessert for the family this Father's Day
We often associate bird's nest to be consumed mainly by women, but men should consume bird's nest regularly too as it also brings them many indispensable benefits.
Besides, men love bird's nest too (even if they don't say it).
For the man of the house, who is always working hard behind the scenes to support the family, nothing is more important than having the best of health.
In Traditional Chinese Medicine, Bird's Nest is commonly used to nourish and "cleanse" the lungs, clear phlegm and ease chronic dry coughs (or even asthma). This makes it especially beneficial for smokers.
May promote overall immunity in men due to the high glycoprotein content and growth factors present. This increases the body's resistance to external environment stressors.
An energy boosting superfood because of it's high nutritional value; bird's nest helps to recover stamina and restore energy because it contains essential proteins, amino acids and minerals that power our cells.
Purest Nest Signature Flavours Collection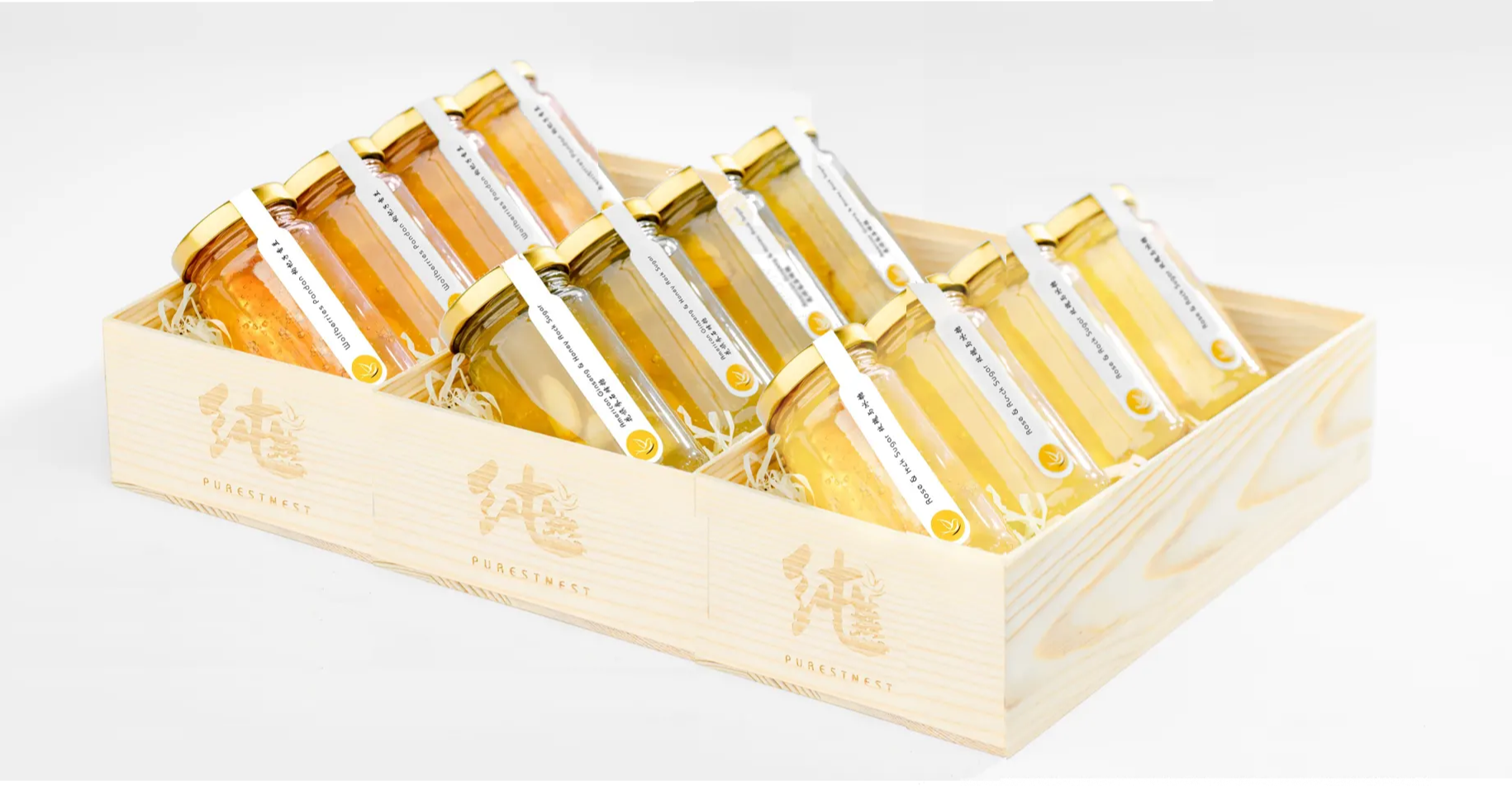 Bird's Nest with Wolfberries & Pandan
Our flagship recipe boiled to perfection with the goodness of Chinese Wolfberries and finished with the natural fragrance of Pandan leaves.
Bird's Nest with American Ginseng & Honey Rock Sugar
A traditional recipe boiled to perfection with the goodness of American Ginseng and finished with the natural sweetness of Honey Rock Sugar.

Great taste, awesome quality ;)
"I initially bought this for my wife but now I eat it with her cos it tastes so good." - Daniel H.

"For me, Im so glad with this bird nest. Not only looks nice but also tastes good and the package is so lovely. Thanks so much!" - Andrea G.

"Love the texture and the quality. Truly value for money." - Rachel L.
Suitable For:
Men
Seniors
Beauty care
Pregnant women
New mothers in post-natal recovery
Patients in recovery of illness or injury
Children (above 1 year old)
All ages
Free of artificial flavouring, colouring, preservatives, synthetic stabilisers and chemical processing.
Our reputable suppliers provide only the freshest and highest quality produce.
Delivered direct from our kitchen in Singapore to your doorstep in 1-3 days.
Ethically harvested from the best farms in Southeast Asia and hand-cleaned the traditional way.
Frequently Asked Questions
1.What is the quantity in each bottle?
Each bottle is 150g and made from 9g of Premium Dry Bird's Nest.  
150g bottle size
5 servings per bottle
30g per serving or 2 tablespoons
2.Where is the bird's nest shipped from?
Right here from our office in Singapore located at #02-2000. 3011 Bedok Industrial Park E, (S)489977
3.How long will shipping take?
Delivery will take between 3-5 working days and handled by our logistics partner Qxpress.
4.Do I have to pay for shipping?
We offer free shipping to all our customers in Singapore. Our products are couriered directly to your doorstep. For our International customers, we charge a subsidized shipping rate.
5.How do i track my shipment?
All packages are registered and tracking will be available via a code.
6.What if no one is home to take delivery?
Our dispatch service will also be in touch with you to arrange delivery times at your convenience.
7.How do I know if my order went through successfully?
Once we have processed your payment, we will send an order confirmation to the email address you provided when placing your order.
8.Who do I contact for assistance?
9.Will I receive my Purest Nest order during Covid-19 lockdown? 
Purest Nest will operate normally during COVID-10 lockdown.
On the 3rd of April 2020, the Singapore Government announced additional measures to fight the COVID-19 virus, which includes non-essential business closures until 4th of May.

Purest Nest is classified as an essential service as an online store and will continue operating uninterrupted during this period.

Our team is doing our utmost to continue serving you in a timely manner whilst practicing extra safety precautions. However, some delays may be expected during this period due to circumstances beyond our control and we seek your understanding and patience.